FUNDRAISING AND DONATIONS
The house build was sponsored by the above businesses, who we thank greatly.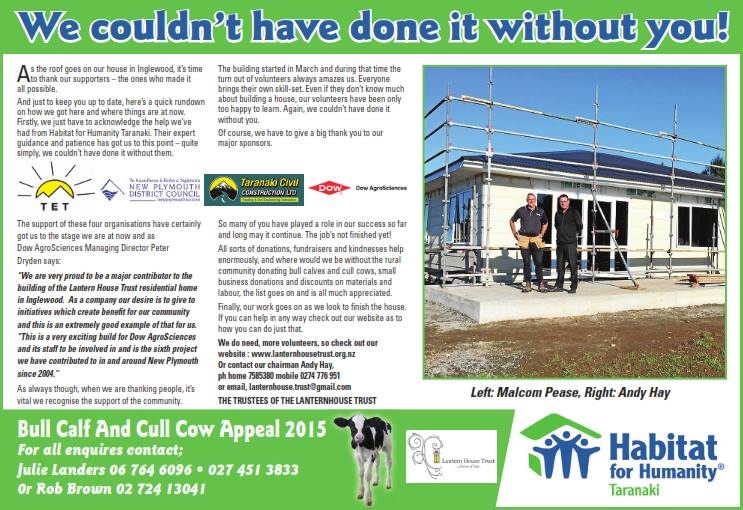 We appreciate the continued support by a number of local businesses.
How you can donate and be involved...
There are several ways in which you can help Lantern House Trust's aim become a reality. We have setup various fundraising initiatives, which provides flexibility and convenience to our loyal supporters.
They are as follows: Secure online donation (simply click on the "Give-a-Little" icon below)
Donations directly in the Lantern House Trust bank account (details below)
Bull Calf & Cow Cull Appeal (details on brochures below)
Donation receipts will be issued for all donations received.
Donations can also be made directly into the Lantern House Trust Bank account. The details are as follows:
Account Name: Lantern House Trust
Bank: TSB Bank, Fitzroy New Plymouth
Account: 15-3944-0269924-00
BULL CALF OR CULL COW DONATIONS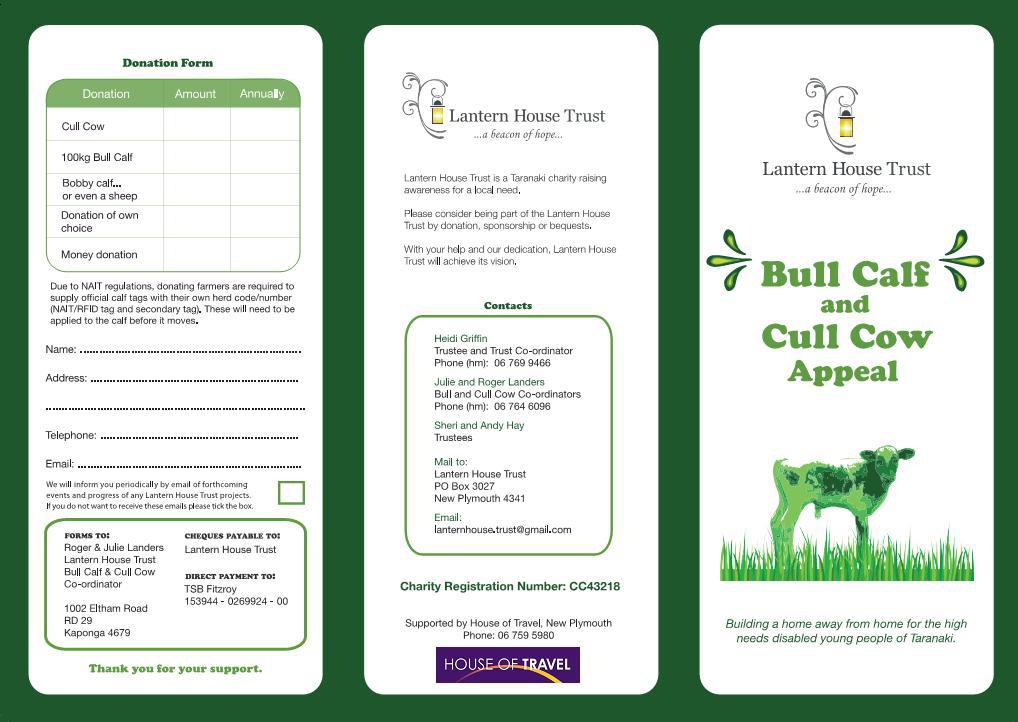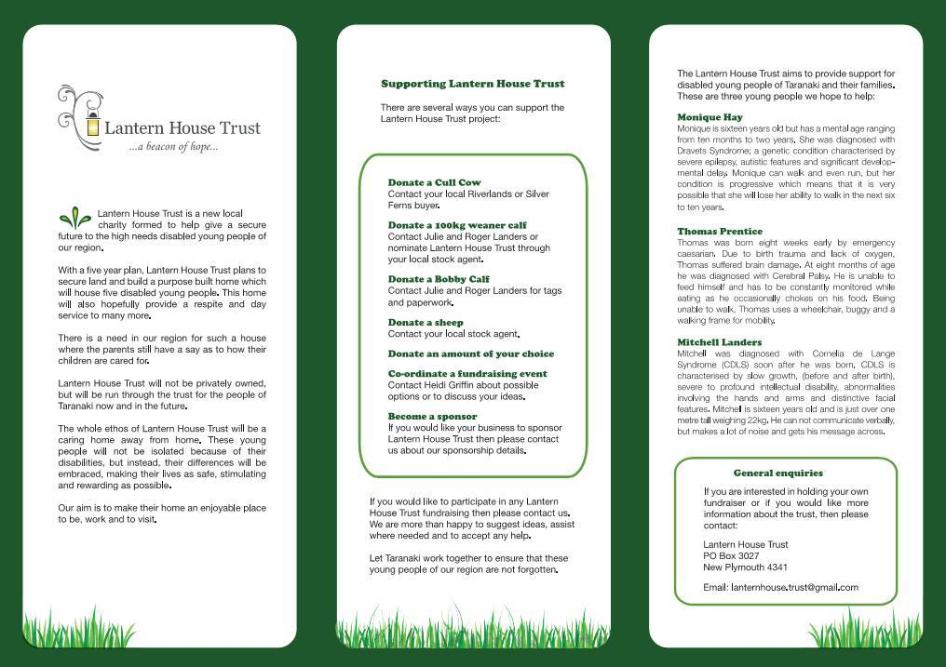 © Copyright Lantern House Trust